Aarno Palotie, Associated Faculty
Aarno Palotie is a faculty member at the Center for Human Genome Research at the Massachusetts General Hospital in Boston, an associate member at the Broad Institute of MIT and Harvard, and research director of the Human Genomics Program at the Institute for Molecular Medicine Finland (FIMM) in Helsinki. The overall goal of Palotie´s group is to improve the understanding of the genetic mechanisms underlying common diseases. Much of the group's work draws on the unique clinical- and population-based samples collected from the Finnish founder population. One of the main focus areas is genetics of neurological, neurodevelopmental, and neuropsychiatric traits. The long lasting geographical and linguistic isolation, internal migrations, famines and rapid, recent expansions have molded the population structure of Finland for thousands of years. Such population isolates provide exceptional opportunities for identification of genome variations underlying disease traits. Because Finland's unique population structure is combined with the one-payer health care system, the harmonized training of physicians, and tradition in epidemiological research, the country has become one the most interesting places for genetic epidemiology. The availability of large sample collections (
www.nationalbiobanks.fi
), mostly performed by the Institute of Health and Welfare (THL,
www.thl.fi
), has stimulated large international collaborative projects such as the SISu project (Sequencing Initiative Suomi) that combines most of the large-scale sequence data produced worldwide. The aim is to construct a large genome data resource that facilitates the development of strong genome medicine programs. Diseases of specific interest in the Palotie group are migraine, schizophrenia, epilepsy, their comorbidities, and some cardiovascular traits. The wealth of multiple large study samples enables the group to use different study designs for genome variant identification and verification and for the estimation of the size of the effect contributed by the variants. These include large collaborative genome wide association (GWA) and sequencing studies, and studies that utilize family structures and extreme population bottlenecks to identify low frequency variants. Palotie received his M.D. and Ph.D. degrees at the University of Oulu, with his specialty in clinical chemistry at the University of Helsinki. His past positions include professorships at the University of Helsinki and University of California, Los Angeles (UCLA), director of the Finnish Genome Centre at the University of Helsinki, and senior group leader at the Wellcome Trust Sanger Institute.
Elise Robinson, Associated Faculty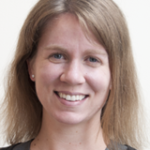 Assistant Professor of Epidemiology at HSPH
Sha Liu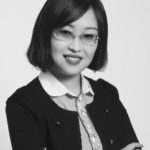 Sha is a visiting researcher in the lab of Hailiang Huang at the ATGU and Broad Institute of MIT and Harvard. She did her Ph.D. at the Institute of Mental Health of Peking University under the guidance of Pro. Xin Yu, in which she participated a large-scale screening of circulating miRNAs in Chinese schizophrenia. She also received scientific training in the state key lab for Molecular Biology in Chinese Academy of Medical Sciences. Now Sha is an associate professor and chief physician of psychiatry at 1st hospital of Shanxi Medical University. Her research focused on the multidimensional diagnostic and therapeutic biomarkers of early-onset schizophrenia, especially on genetics and epigenetics. As a psychiatrist, she wants to make more effort on translational psychiatry which can help more patients.
Marcos Santoro, Visiting Researcher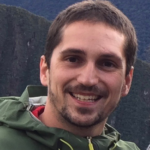 Marcos is a visiting researcher at the ATGU and Broad Institute. He did his PhD at Federal University of Sao Paulo under the guidance of Dr. Sintia Belangero, in which he has explored genetic and epigenetic changes during the course of schizophrenia. During his PhD, he also did a one-year training in bioinformatics at SGDP of King's College London. Currently, he is working with a longitudinal cohort of children and adolescents at risk for psychiatric disorders and his postdoc project focuses on understanding the implications of admixture for the polygenic risk scores and develop new methods to improve genetic prediction.
Clara Williamson, Visiting Undergraduate Student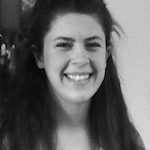 Clara is an undergraduate at Tufts earning a double major in Biology and Spanish. She has a history in genetic disease research and is working on the Rare Genomes Project during her senior year of college.
Jill Doucette, Research Administrator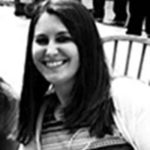 Jill provides administrative support to Mark Daly, the Chief of ATGU and his lab in their administrative and research efforts as part of a growing administrative team spanning two institutions, MGH and the Broad Institute. Jill has been working in ATGU since 2010.
Carla Hammond, Staff Assistant II
Carla provides administrative support to Benjamin Neale as well as the Neale Lab in their administrative and research efforts as part of a growing administrative team spanning 2 institutions, MGH and the Broad Institute. Carla has been working in ATGU since August of 2013.
Elizabeth Raynard, Administrative and Grant Manager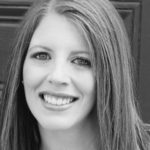 Beth manages the administrative and grant activities of the Unit that span the Massachusetts General Hospital and Broad Institute.   She works with various departments at both institutions for Appointments and on boarding, International Offices for visa processing, Institutional Billing Agreement execution, Grant preperation etc.   She has been working at MGH since 2007.
Whitney Wade, Operations Coordinator, Hail Team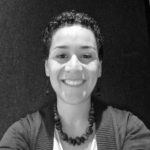 Whitney Wade provides administrative support to Cotton Seed and the Hail team at the Broad Institute of MIT and Harvard. Prior to joining the team, she worked at Massachusetts General Hospital and is now part of the growing administrative team that spans the two institutions. She received a B.A. in English from Amherst College in 2010 and a B.A. in Communication Disorders and Linguistics from SUNY New Paltz in 2014.
Sumaiya Iqbal, Research Fellow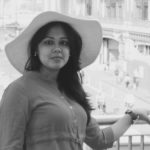 Sumaiya is a post-doctoral research associate at the Broad Institute of MIT and Harvard and the Analytical and Translational Genetics Unit at MGH. She is advised by Mark Daly and Florence Wagner, and her research work helps bridge the genetics and therapeutics groups within the Stanley Center for Psychiatric disorder through the integration of excising computational methods and development of novel techniques to map genetic variants from sequence to tertiary structure of disease associated genes. Her research is broadly focused on genome-wide interpretation of disease-associated variants on the 3D structure to annotate structural motifs and characterize evolutionary constraint 3D sites to guide therapeutics target identification. Sumaiya received her Ph.D. in Computer Science (2017) from the University of New Orleans, LA with specialization on Bioinformatics and Machine Learning. During Ph.D., her research investigated the detection of intrinsically disordered proteins or regions in proteins using machine learning techniques. Further, she developed bioinformatics prediction methods for identifying peptide-recognition domains in protein sequence that bind with short peptide-motifs through induced folding to form transient interactions.
Dennis Lal, Research Scientist
I am a "Research Scientist" at the Stanley Center (and Group Leader at the Cologne Center for Genomics). "Why did the patient develop this disease?" "Will the patient respond to this medication?" "Can we predict the disease prognosis?" "What is the underlying mechanism?" My long-term research interests involve the development of a comprehensive understanding of how alterations in the genome contribute to brain disorders. My academic training and research experiences have provided me with an excellent background in multiple disciplines including molecular biology, genetics, and bioinformatics as well as a comprehensive understanding of the clinical and neurological presentation of neuropediatric disorders. Overall, the main focus of the group that I lead is the discovery, evaluation, and translation of genetic variants into clinical care. Specifically, we aim to develop computational methods which integrate large genetic, clinical, and biological data sets to improve the prediction of genetic variant effects on patient outcomes – paving the way for personalized medicine.
Eric Minikel, Graduate Student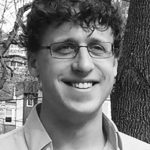 Eric is a computational scientist interested in using large-scale exome sequencing data to inform diagnosis and therapeutic development strategy in Mendelian disease, particularly neurodegenerative disorders. He now works part-time while completing his graduate degree in the Biomedical and Biological Sciences Program at Harvard.
http://www.cureffi.org/
@cureffi
Alex Smith
Masahiro Kanai
Masahiro Kanai is a PhD student in the Bioinformatics and Integrative Genomics PhD Program, Harvard Medical School. Co-advised by Drs. Mark Daly and Hilary Finucane, his research focuses on trans-ethnic analysis of complex diseases and traits to better understand their genetic architecture and diversity in multiple populations. Prior to joining ATGU, Masahiro completed his B.S. degree in Japan, where he worked closely with Dr. Yukinori Okada to study genetics of complex traits in the Japanese population using the Biobank Japan data. Twitter: @
masakanai
Sherif Gerges, Graduate Student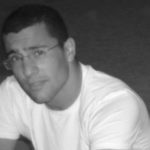 Sherif Gerges is a PhD student at Harvard Medical School in the Biological and Biomedical Sciences with a focus in Data Science at the Institute for Applied Computational Science. He is jointly co-mentored by Mark Daly and Steve McCarroll; and is using computational tools to functionally analyze genome-wide association studies at the single-cell level.
Qingbo Wang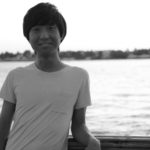 Qingbo is a member of the MacArthur lab, interested in the intersection of large population data and single cell genomics. He completed his undergrad in the University of Tokyo, Japan, and is now in the Bioinformatics and Integrative Genomics PhD program at Harvard.
Sidi Zhang, Grad Student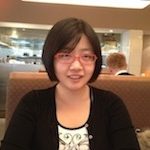 Sidi is a graduate student in Daly lab. She was born and grew up in Beijing, and did her undergrad at University of Chicago. Her academic interests include population genetics, non-coding regions and psychiatric diseases. She also enjoy Japanese culture, video games, yoga, pets and food.