Aarno Palotie, Associated Faculty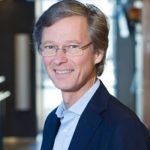 Aarno Palotie is a faculty member at the Center for Human Genome Research at the Massachusetts General Hospital in Boston, an associate member at the Broad Institute of MIT and Harvard, and research director of the Human Genomics Program at the Institute for Molecular Medicine Finland (FIMM) in Helsinki. The overall goal of Palotie´s group is to improve the understanding of the genetic mechanisms underlying common diseases. Much of the group's work draws on the unique clinical- and population-based samples collected from the Finnish founder population. One of the main focus areas is genetics of neurological, neurodevelopmental, and neuropsychiatric traits. The long lasting geographical and linguistic isolation, internal migrations, famines and rapid, recent expansions have molded the population structure of Finland for thousands of years. Such population isolates provide exceptional opportunities for identification of genome variations underlying disease traits. Because Finland's unique population structure is combined with the one-payer health care system, the harmonized training of physicians, and tradition in epidemiological research, the country has become one the most interesting places for genetic epidemiology. The availability of large sample collections (
www.nationalbiobanks.fi
), mostly performed by the Institute of Health and Welfare (THL,
www.thl.fi
), has stimulated large international collaborative projects such as the SISu project (Sequencing Initiative Suomi) that combines most of the large-scale sequence data produced worldwide. The aim is to construct a large genome data resource that facilitates the development of strong genome medicine programs. Diseases of specific interest in the Palotie group are migraine, schizophrenia, epilepsy, their comorbidities, and some cardiovascular traits. The wealth of multiple large study samples enables the group to use different study designs for genome variant identification and verification and for the estimation of the size of the effect contributed by the variants. These include large collaborative genome wide association (GWA) and sequencing studies, and studies that utilize family structures and extreme population bottlenecks to identify low frequency variants. Palotie received his M.D. and Ph.D. degrees at the University of Oulu, with his specialty in clinical chemistry at the University of Helsinki. His past positions include professorships at the University of Helsinki and University of California, Los Angeles (UCLA), director of the Finnish Genome Centre at the University of Helsinki, and senior group leader at the Wellcome Trust Sanger Institute.
Elise Robinson, Associated Faculty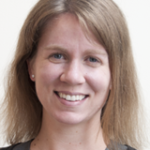 Assistant Professor of Epidemiology at HSPH
Alex Bloemendal, Computational Scientist II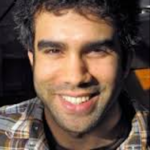 Alex Bloemendal is a computational scientist at the Broad Institute of MIT and Harvard and at the Analytic and Translational Genetics Unit of Massachusetts General Hospital. As a member of Broad institute member Ben Neale's lab, Bloemendal leads a group in developing new methods to analyze genetic data, harnessing its unprecedented scope and scale to discover the genetic causes of disease. He also co-founded and directs the Models, Inference & Algorithms initiative at the Broad, bridging computational biology, mathematical theory, and machine learning. Bloemendal is an institute scientist at the Broad. Bloemendal was previously a research scientist in the Program for Evolutionary Dynamics and a Simons Fellow in the Department of Mathematics at Harvard University. His research in probability theory and random matrices focused on questions of signal and noise in high-dimensional data; he proved an open conjecture with wide-reaching applications for fields including population genetics. He also earned a teaching award for an advanced course on probability. Bloemendal received an Hon. B.Sc., M.Sc., and Ph.D. in mathematics from the University of Toronto.
Claire Churchhouse, Scientific Advisor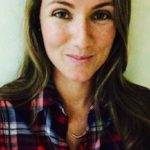 Claire completed a doctorate in the department of Statistics at Oxford University, under the supervision of Jonathan Marchini, where her thesis work focused on statistical methods of ancestry deconvolution in admixed populations. She joined to the Broad Institute in 2012 as a postdoc in David Altshuler's group where she developed QC methods for untargeted metabolomics data, and studied associations between the metabolome, genetics, and type 2 diabetes risk. In early 2015 Claire joined the Neale group as Scientific Advisor, responsible for helping to drive and implement the scientific strategy of the group and for supporting group members across a diverse range of projects.
@CChurchhouse
Dan Howrigan, Research Scientist and Data Group Leader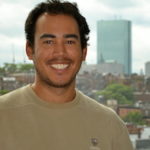 Daniel oversees the SNP array and sequence analysis pipeline in the Neale lab, with a primary focus on furthering genetic discovery in complex psychiatric disease through collaborative partnerships and high-throughput data analysis. His post-doctoral research has been focused on deciphering the role of rare genetic variation in schizophrenia.  Daniel received his PhD in 2012 from the University of Colorado, Boulder (supervised by Dr. Matthew Keller and Dr. Matthew McQueen). During his time in Colorado, his research investigated the detection of autozygosity (a genetic signature of inbreeding), and its role in general cognitive ability and schizophrenia liability.
Anne O'Donnell, Research Fellow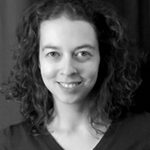 Anne is the Associate Director for the Center for Mendelian Genomics at the Broad Institute of MIT and Harvard and a member of the Analytic and Translational Genetics Unit at Massachusetts General Hospital. She is an Instructor in the Department of Pediatrics at Harvard Medical School. Anne's research in the MacArthur lab focuses on improving rare variant interpretation and novel disease gene discovery using large scale reference population databases including ExAC and gnomAD. She has contributed to the development of the frequency filtering approach and also constraint metrics including pLI and regional missense constraint. She is also interested in understanding the molecular mechanisms of incomplete penetrance. In her second life, she is a clinical and biochemical geneticist at Boston Children's Hospital where she runs a clinic focused on evaluating families with epigenetic disorders. Anne received her MD, PhD from Columbia Medical School where she studied with Drs. Timothy Bestor and Fatemeh Victoria Haghighi on the role of DNA methylation changes in the pathophysiology of cancer and psychiatric disease. She completed her clinical training at Boston Children's Hospital and Harvard Medical School in a combined pediatrics-genetics residency and a medical biochemical fellowship. As a clinical fellow, she joined the MacArthur laboratory.
@AnneOtation
Stephan Ripke, Research Scientist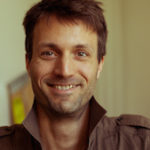 Stephan is a key member of the 
Psychiatric Genomics Consortium (PGC)
, a collaborative effort that involves 50 datasets from research groups from 17 countries. Stephan is responsible for performing the combined analysis of the raw genetic data from the Consortium members. To do this, he has created a computer pipeline that standardizes data, imputes missing values, performs the final analysis and brings the results into displayable format (e.g. the Web based tool
RICOPILI
). This collection of computer programs is unique in its ability to analyze millions and millions of data points in a short period of time, a critical ability that has allowed genome-wide association studies of psychiatric data to produce concrete results. Stephan's current GWAS research focuses on 
schizophrenia
, 
bipolar disorder
, 
major depressive disorder
, autism spectrum disorder, 
attention deficit hyperactivity disorder
, and cross-disease analyses. In addition to this research project, Stephan is collaborating with a plethora of additional GWAS groups (mostly consortias) for human traits, like 
HIV
, 
Crohn's Disease
, 
AMD (age-related macular degeneration)
,
Psychopharmacogenetics
, smoking, height, weight, sudden cardiac death, 
stroke
,
anxiety
,
multiple sclerosis
, and 
restless legs syndrome
.
Cotton Seed, Senior Principal Software Engineer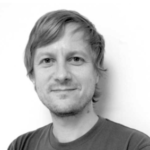 Cotton Seed is a Senior Principal Software Engineer and leader of the Hail team at the Broad Institute of MIT and Harvard. Prior to joining the Broad, he did a PhD in Mathematics at Princeton University and spent over a decade building high-performance computing systems with a focus on advanced compiler technology at Connected Components Corp, Intel, and Reservoir Labs, among others.
Christine Stevens, Sr. Project Manager
Christine Stevens, a Senior Project Manager, joined The Broad Institute in 2003.  Christine possesses a diverse knowledge of genomic technologies, and analyzes, and has strong experience in funding regulations and compliance.  She is well versed in project management, high-throughput processes, and large-scale data.  Christine oversees the Autism and Inflammatory Bowel Disease genetics projects.
@stevens_crs
Ben Weisburd, Principal Software Engineer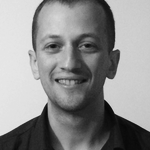 Ben is a principal software engineer working on developing methods for interpreting DNA sequencing data in the context of severe Mendelian diseases. He is the lead developer for our
seqr
rare disease analysis platform.
@benweisburd
Alice Zheng, M.S., Senior Project Coordinator
Alice Zheng is a Senior Project Coordinator in the Stanley Center for Psychiatric Research at the Broad Institute of MIT and Harvard. She supports Hailiang Huang with the Asian Initiatives and works in conjunction with cross-functional groups in America and Asia to support the project management team and their ongoing research of psychiatric diseases. Her role involves collaborative research projects with several of Broad's international partnerships as they continue to work towards cutting-edge research in the area of severe mental illnesses. 
Marcos Santoro, Visiting Researcher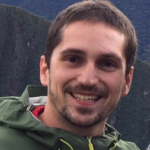 Marcos is a visiting researcher at the ATGU and Broad Institute. He did his PhD at Federal University of Sao Paulo under the guidance of Dr. Sintia Belangero, in which he has explored genetic and epigenetic changes during the course of schizophrenia. During his PhD, he also did a one-year training in bioinformatics at SGDP of King's College London. Currently, he is working with a longitudinal cohort of children and adolescents at risk for psychiatric disorders and his postdoc project focuses on understanding the implications of admixture for the polygenic risk scores and develop new methods to improve genetic prediction.
Jill Doucette, Research Administrator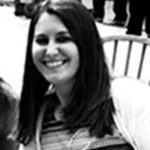 Jill provides administrative support to Mark Daly, the Chief of ATGU and his lab in their administrative and research efforts as part of a growing administrative team spanning two institutions, MGH and the Broad Institute. Jill has been working in ATGU since 2010.
Carla Hammond, Staff Assistant II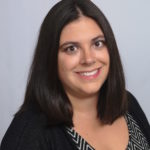 Carla provides administrative support to Benjamin Neale as well as the Neale Lab in their administrative and research efforts as part of a growing administrative team spanning 2 institutions, MGH and the Broad Institute. Carla has been working in ATGU since August of 2013.
Elizabeth Raynard, Administrative and Grant Manager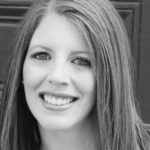 Beth manages the administrative and grant activities of the Unit that span the Massachusetts General Hospital and Broad Institute.   She works with various departments at both institutions for Appointments and on boarding, International Offices for visa processing, Institutional Billing Agreement execution, Grant preperation etc.   She has been working at MGH since 2007.
Whitney Wade, Operations Coordinator, Hail Team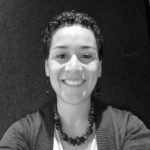 Whitney Wade provides administrative support to Cotton Seed and the Hail team at the Broad Institute of MIT and Harvard. Prior to joining the team, she worked at Massachusetts General Hospital and is now part of the growing administrative team that spans the two institutions. She received a B.A. in English from Amherst College in 2010 and a B.A. in Communication Disorders and Linguistics from SUNY New Paltz in 2014.
Sumaiya Iqbal, Research Fellow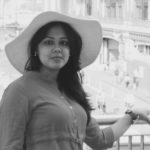 Sumaiya is a post-doctoral research associate at the Broad Institute of MIT and Harvard and the Analytical and Translational Genetics Unit at MGH. She is advised by Mark Daly and Florence Wagner, and her research work helps bridge the genetics and therapeutics groups within the Stanley Center for Psychiatric disorder through the integration of excising computational methods and development of novel techniques to map genetic variants from sequence to tertiary structure of disease associated genes. Her research is broadly focused on genome-wide interpretation of disease-associated variants on the 3D structure to annotate structural motifs and characterize evolutionary constraint 3D sites to guide therapeutics target identification. Sumaiya received her Ph.D. in Computer Science (2017) from the University of New Orleans, LA with specialization on Bioinformatics and Machine Learning. During Ph.D., her research investigated the detection of intrinsically disordered proteins or regions in proteins using machine learning techniques. Further, she developed bioinformatics prediction methods for identifying peptide-recognition domains in protein sequence that bind with short peptide-motifs through induced folding to form transient interactions.
Dennis Lal, Research Scientist
I am a "Research Scientist" at the Stanley Center (and Group Leader at the Cologne Center for Genomics). "Why did the patient develop this disease?" "Will the patient respond to this medication?" "Can we predict the disease prognosis?" "What is the underlying mechanism?" My long-term research interests involve the development of a comprehensive understanding of how alterations in the genome contribute to brain disorders. My academic training and research experiences have provided me with an excellent background in multiple disciplines including molecular biology, genetics, and bioinformatics as well as a comprehensive understanding of the clinical and neurological presentation of neuropediatric disorders. Overall, the main focus of the group that I lead is the discovery, evaluation, and translation of genetic variants into clinical care. Specifically, we aim to develop computational methods which integrate large genetic, clinical, and biological data sets to improve the prediction of genetic variant effects on patient outcomes – paving the way for personalized medicine.
Eric Minikel, Graduate Student
Eric is a computational scientist interested in using large-scale exome sequencing data to inform diagnosis and therapeutic development strategy in Mendelian disease, particularly neurodegenerative disorders. He now works part-time while completing his graduate degree in the Biomedical and Biological Sciences Program at Harvard.
http://www.cureffi.org/
@cureffi
Alex Smith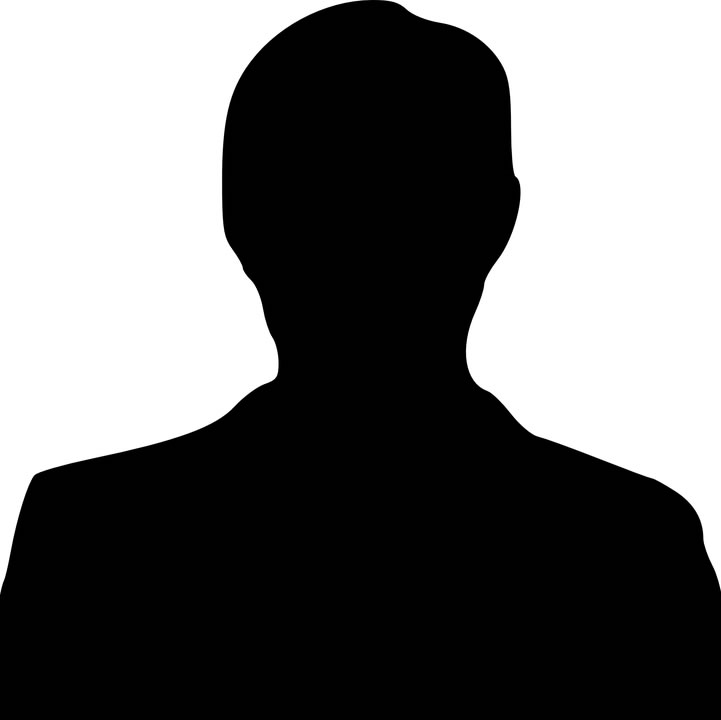 Masahiro Kanai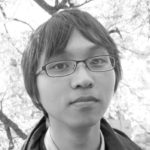 Masahiro Kanai is a PhD student in the Bioinformatics and Integrative Genomics PhD Program, Harvard Medical School. Co-advised by Drs. Mark Daly and Hilary Finucane, his research focuses on trans-ethnic analysis of complex diseases and traits to better understand their genetic architecture and diversity in multiple populations. Prior to joining ATGU, Masahiro completed his B.S. degree in Japan, where he worked closely with Dr. Yukinori Okada to study genetics of complex traits in the Japanese population using the Biobank Japan data. Twitter: @
masakanai
Sherif Gerges, Graduate Student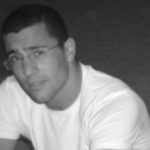 Sherif Gerges is a PhD student at Harvard Medical School in the Biological and Biomedical Sciences with a focus in Data Science at the Institute for Applied Computational Science. He is jointly co-mentored by Mark Daly and Steve McCarroll; and is using computational tools to functionally analyze genome-wide association studies at the single-cell level.
Qingbo Wang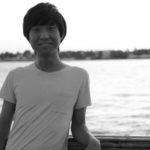 Qingbo is a member of the MacArthur lab, interested in the intersection of large population data and single cell genomics. He completed his undergrad in the University of Tokyo, Japan, and is now in the Bioinformatics and Integrative Genomics PhD program at Harvard.
Sidi Zhang, Grad Student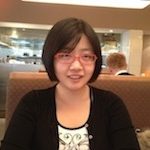 Sidi is a graduate student in Daly lab. She was born and grew up in Beijing, and did her undergrad at University of Chicago. Her academic interests include population genetics, non-coding regions and psychiatric diseases. She also enjoy Japanese culture, video games, yoga, pets and food.